Curiosities
Sabbia is obtained using Arneis grapes, vinified as a red wine, with skins contact during fermentation, and aging in barrique.
Oxidized wines have no additives and are very natural with complex aromas and flavours.
Sabbia is no exception; expect chamomile and green tea, ripe peaches and toasty character with nutty notes. Rich and full-bodied.
This highly unique wine ferments in steel tanks, without controlled temperature, and slow maceration with skins and seeds.
Long aging occur in old French barriques, typical to this process.
The wine's sand colour mirrors the vineyard's orange colour and is the inspiration for its name – Sabbia – Italian word for "sand".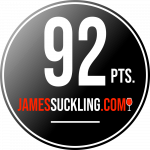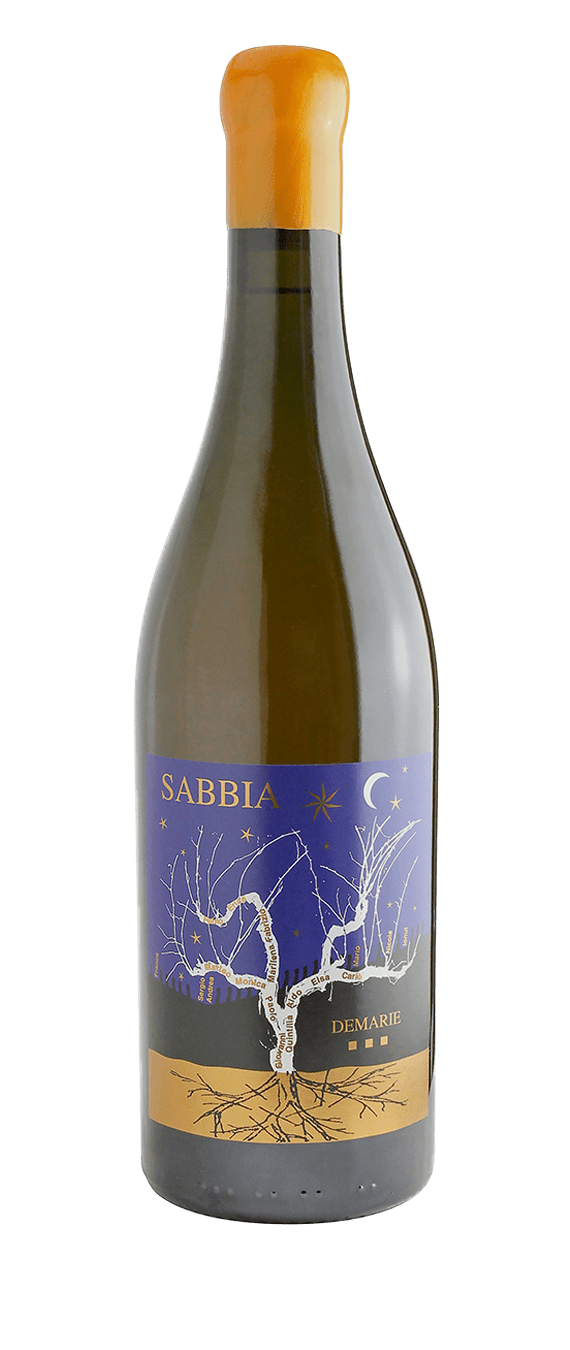 Tasting Notes
Variety: 100% Arneis grapes
Colour: light orange
Scent in perfume: intense, with note of ripe peaches and apricots. Light spices, green tea and chamomile
Flavour: full-bodied, pleasant note of ripe yellow fruits and nuts. Mineral and saline sensations with light oak nuances.
Best served at: 8-10 °C – 47-50 °F
Food matches: fish soup, foie-gras, spicy ethnic foods
Vinification: fermentation in steel tanks, without controlled temperature, and slow maceration with skins and seeds.
Fining: long aging occur in old French barriques, typical to this process
Available sizes: 0,75 l
Ageing potential: 5-7 years from the harvest
Reviews
Jancis Robinson
2020
—
16.5/20
Guide Jancis Robinson
Score 16.5/20
Publish Year 2020
Rating: 16.5/20
An orange wine made from Arneis in Piemonte. No vintage on the label, but I think this is a single-vintage wine. Slow fermentation on skins and pips without temperature control.
Long maceration. Aged in French barriques. Sabbia means sand – the colour of the wine and the vineyard soil.
Incredible glowing amber gold and smelling of ginger biscuits and dried peaches and marigold petals. Very, very, very spicy!
I make this absolutely gorgeous Yemeni spice blend called Hawaij and it tastes just like it. Bone dry, with the only fruit being shavings of dried Seville orange peel and a stencil of apricots.
Crisp-fried sage. Dusty. It smells and tastes like the dust of a tobacco auction floot. Tannins, subtle, supple, fine, as if a nanometre thickness of molten rubber had been painted on and peeled off.
Long, intruiging, challenging wine.
James Suckling
2020
—
92/100
Guide James Suckling
Score 92/100
Publish Year 2020
James Suckling, considered one of the major international wine critics, rated our Sabbia Vino Bianco with a score of 92/100.
Annuario dei migliori vini italiani
2020
—
88/100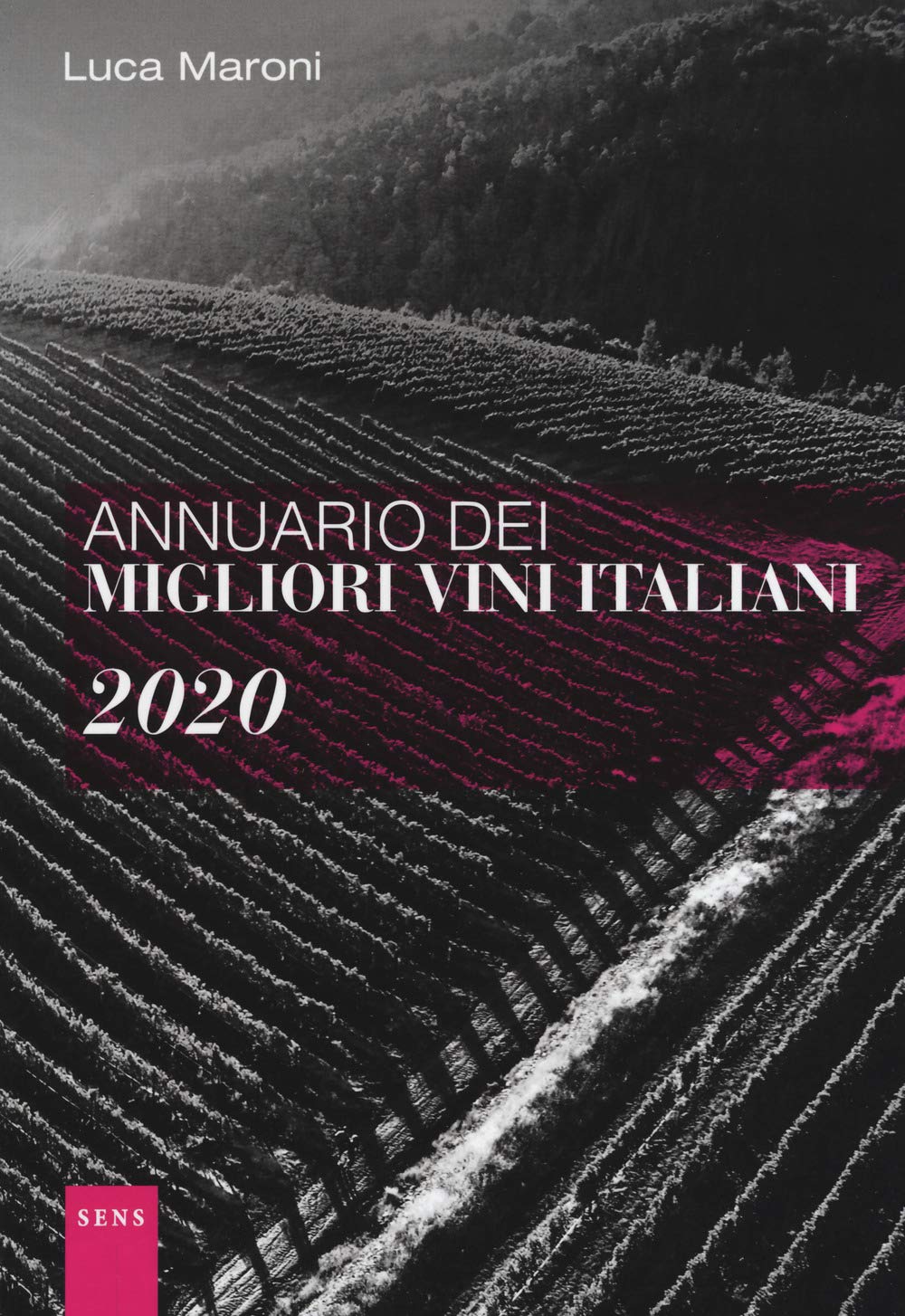 Guide Annuario dei migliori vini italiani
Score 88/100
Publish Year 2020
Sabbia Vino Bianco
Di gran morbidezza balsamica l'aroma, di gran fittezza la trama compositiva estrattiva dei vini di Demarie.
Vine
Arneis is a white grape vine very ancient, originary from Piedmont.
Roero Counts, feudatories of the homonymous area, brought with them some vine shoots from Basso Monferrato in their new feudal territories.
From XV century in fact we found this vine especially in Roero area and some sources link his name to the latin term Renexij, after the name of Renesio hill, behind the town of Canale.
After many centuries of popularity, this varietal was heavily hit by the wine crisis and depopulation of the countryside that occurred during the inter-war period.
Towards the end of the 1960s, Arneis was nearly lost, cultivated in only a few rows within Nebbiolo vineyards because the sweetness of its fruit attracted hungry birds, keeping them at bay from the more remunerative Nebbiolo.
It was thanks to the entrepreneurial know-how of a small group of producers, who realised that a good white wine among so many reds was necessary to the area, that Arneis was saved from extinction and production recommenced.
Part of Arneis' recent success is undoubtedly due to careful selection of clones which has significantly improved its quality.
Until a few decades ago, in fact, Arneis vines tended to become deformed – probably giving rise to the name of the vine itself, which, in local dialect signifies a madcap or capricious person.
In the dry sandstone of the Roero, soft, permeable soils where the layers of sand are interspersed with marl, the Arneis acquires subtle and elegant aromas reminiscent of white flowers and fresh fruit.
More recently, Arneis was transferred also to the most friable and sandiest lands of the Langhe.
This movement gave origin to two DOC: the first one is located on the left side of the Tanaro river and is called Roero Arneis DOCG, the second takes the name of Langhe Arneis DOC.
Features
Sabbia Vino Bianco
Vineyard
Production area: Comuni del Roero
Farming: tradizional – guyot
Kg of grapes per hectare: no more than 100 quintals/hectar
Max wine liters per hectare: around 7.000 litres
Chemical Analysis
Alcohol vol. (%): 13,05%
Sugar rate: < 4 g/l
Total Acidity: 5,30 g/l
Total SO2: 80 mg/l