Winery visits
Get to know the great Roero wines in a suggestive location, where traditional materials and modern sustainable building techniques meet.
The visit route
The cellar with its technical rooms
Stage # 1
Fermentation area
Here you will discover one of the most delicate phases of wine processing, when the must, obtained from freshly harvested grapes, begins to turn into wine.
We have two types of tanks: the "high tech", controlled-temperature steel tanks, and those made of concrete, legacy of an era when wine was made using other methods.
Stage #2
Bottling and labelling area
This is perhaps the most visibly technological part of the winery: you will see how the "vacuum" is made inside the bottle in order to preserve the integrity of the wine.
Finally you will learn about the winery logistics organization: how the product is stored, how it must be labelled according to the destination markets.
Stage #3
Aging area
This is perhaps the most "romantic" part of the winery, where wines that are suitable for ageing are left to rest in oak barrels.
Large Slavonian oak barrels and French barriques are used to refine the most important wines we produce.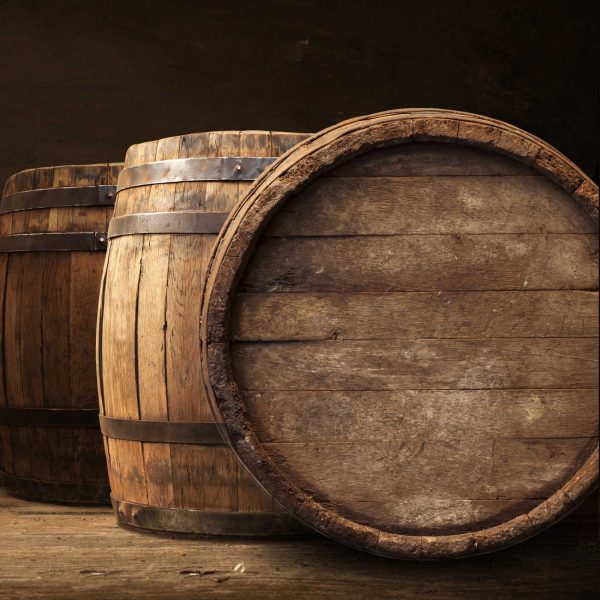 After trudging throughout the winery, here comes the most awaited moment: wine tasting!
For groups of more than twenty people the tasting takes place in the large room upstairs overlooking the winery, otherwise in the smaller room downstairs, on the big oak table.
Together, we will learn about the various wines proposed for tasting and their characteristics, highlighting the differences that reflect the different soils from which they are derived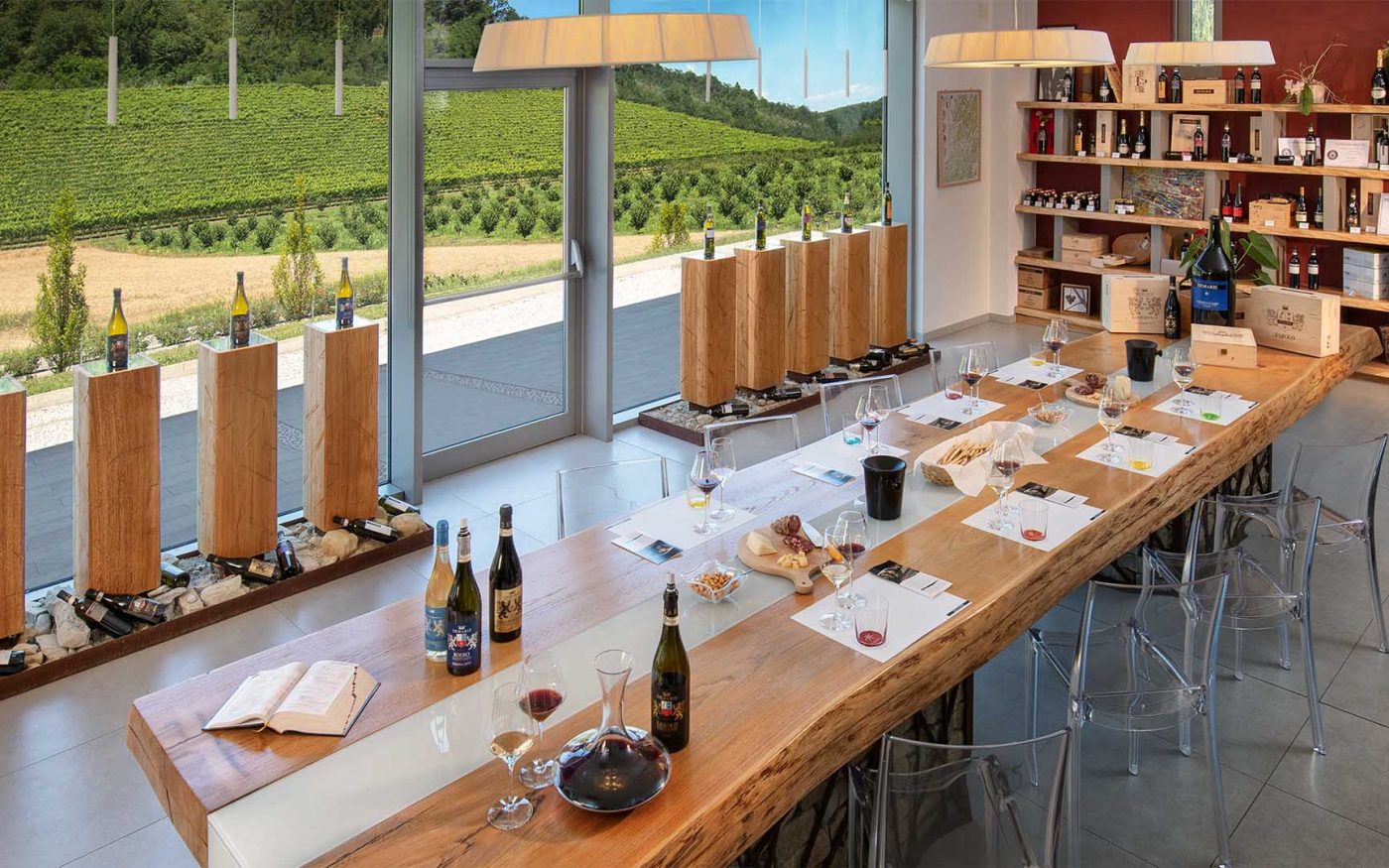 3 Labels – 18 €
Tasting of 3 wines (Roero Arneis, Barbera d'Alba Superiore and Nebbiolo d'Alba) + snacks of local products.
5 Labels – 25 €
Tasting of 5 wines of your choice (excluding Barolo Riserva and Barbaresco Riserva) + snacks of local products.
Blind Tasting – 30 €
Blind tasting of four wines. Using black glasses during the activity will stimulate the use of smell and taste, giving you a unique experience that will test your wine knowledge + snacks of local products.
Arneis Experience – 25 €
Didactical and interactive visit to the cellar with a focus on Arneis vine. Tasting of 4 wines made with Arneis grape variety + snacks of local products.
Nebbiolo Experience – 25 €
Didactical and interactive visit to the cellar with a focus on Arneis vine. Tasting of 3 wines made with Nebbiolo grape variety + snacks of local products.
Grandi riserve – 30 €
Taste of Roero Riserva, Barbaresco Riserva and Barolo Riserva + snacks of local products.
We are lucky to live in an area with an extraordinary terroir, a very wide variety of soils, the composition of which changes from one hill to the other and, even, from one side to the other.
For this reason, our approach to winemaking is quite traditional: we want the flavours of the soil and the characteristics of the grapes that are grown there to stand out in our wines.
Soft pressing, long fermentations and aging in selected woods are aimed at enhancing the natural characteristics of the grapes while maintaining their aromatic integrity and the characteristics of the territory.
Arneis
Arneis is a very ancient white grape variety originating from Piedmont.
On the dry sandstones of Roero, soft and permeable soils where the sandy layers are interspersed with marl, Arneis acquires subtle and elegant aromas of white flowers and fresh fruit.
It is from these grapes that the Roero Arneis DOCG is born.
Nebbiolo
It is the most important grape of Piedmont.
It has unique characteristics and is used to produce some of the greatest Italian wines: Barolo, Barbaresco and Roero.
They are all tannic wines, great for aging, excellent for accompanying more fatty dishes, but not always "difficult" to drink, as is commonly believed.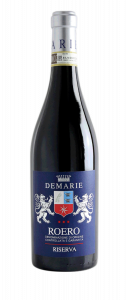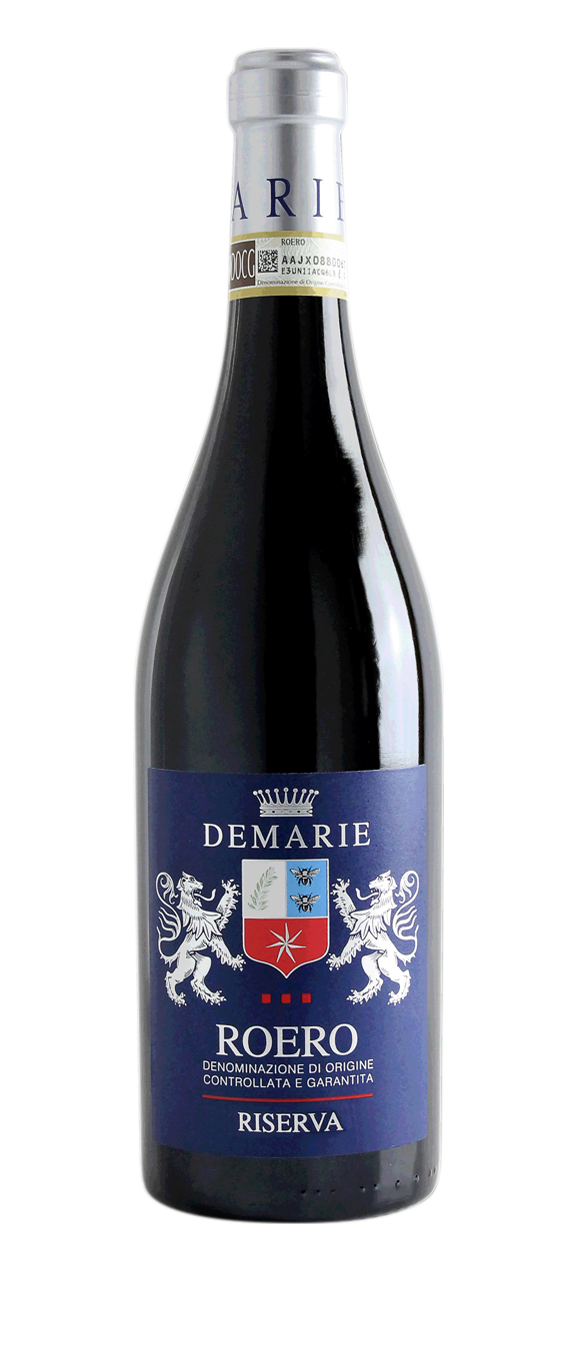 Roero DOCG Riserva
It is the quintessence of our winery, the most important DOCG wine, produced with our oldest vines and among the most popular wines for tasting. Our Roero Riserva comes from a very sandy soil where the vines were planted back in '46. This wine ages in strictly used barrels, in which it develops its unique roundness, without however altering its taste and fragrance.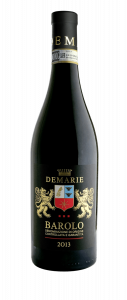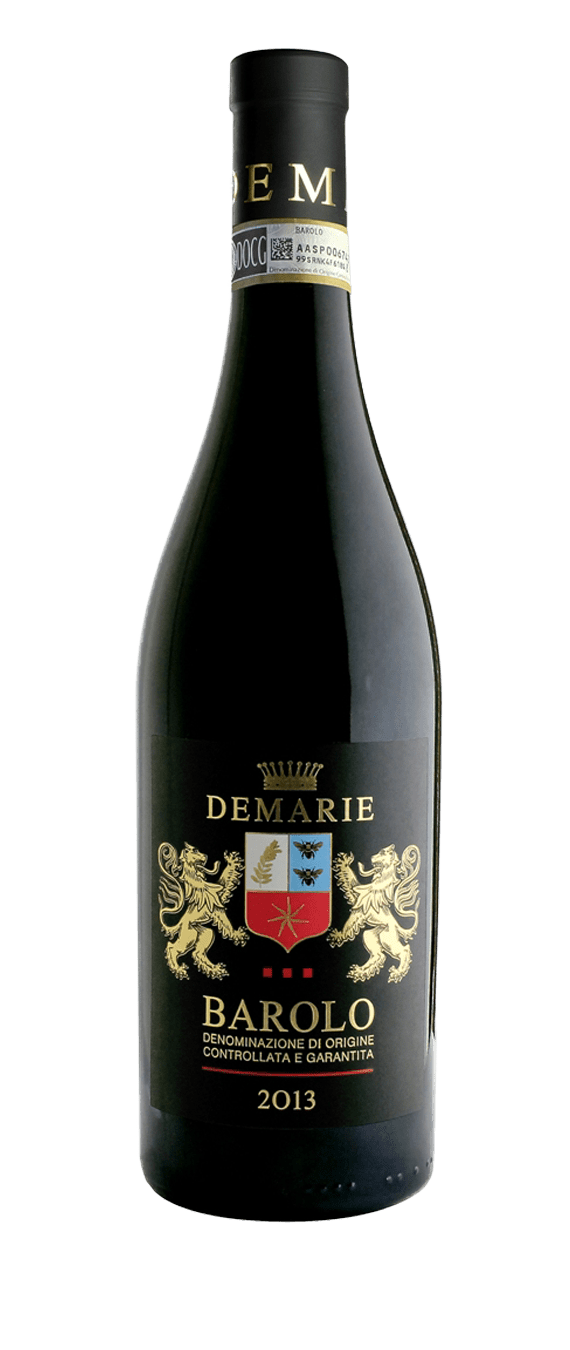 Barolo DOCG
Our Barolo is produced in La Morra where it ages for at least four years, two in large barrels and two in the bottle. It is characterized by tertiary, herbaceous and spicy aromas, reminiscent of licorice, pepper, cocoa, tobacco, a bouquet that gets richer as the wine ages. A wine of great structure to be served with game, braised and long-cooked spicy meats, or well-seasoned blue cheeses.
Barbaresco DOCG
Softer, rounder and more velvety than Barolo, Barbaresco can be compared to Roero with which it shares the honour of being one of the most award-winning wines of our winery. It is appreciated for its immediacy: after three years of aging, first in large barrels and then in the bottle, it is ready for drinking and can be appreciated when still young, with no need for further aging.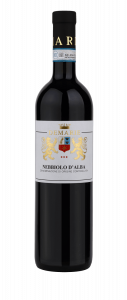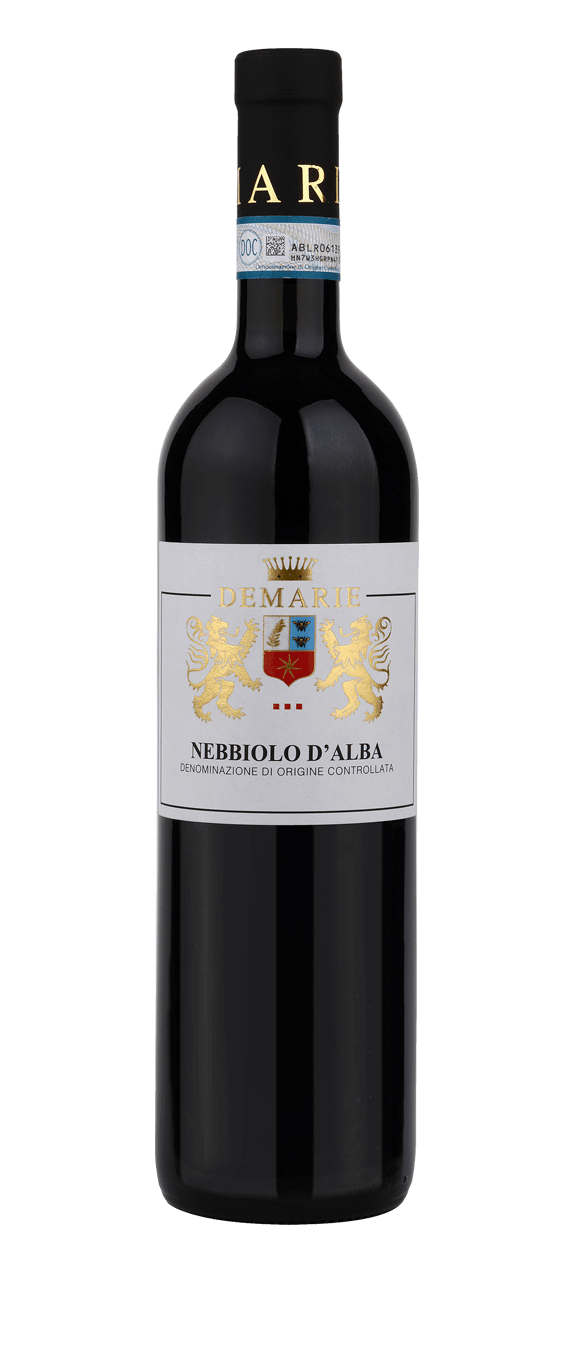 Nebbiolo d'Alba DOC
A very distinctive wine with pronounced tannins, which have earned it the reputation of a "connoisseur's" wine. It is aged in large barrels for one year but, depending on its evolution, part of it may be transferred to barriques to smooth its sharpest notes. Like Barolo, with aging the bouquet intensifies in a crescendo of tertiary aromas.
Barbera d'Alba DOC Superiore
Easy to match, it's a table wine par excellence from southern Piedmont. It has a distinctive fruity aroma, a nice color, woody scents and strong acidity, which some may dislike. In accordance with traditional methods, it is aged in large Slavonian barrels between 6 months and one year for the Superior version.
LANGHE DOLCETTO DOC
An everyday wine, easier to drink and match, that appeals to those who don't like the acidity of Barbera. It is the other famous popular wine of Piedmont, which normally is most appreciated in the Dogliani area. It shows off with remarkable suggestions of colors and scents typical of the hills where it is born.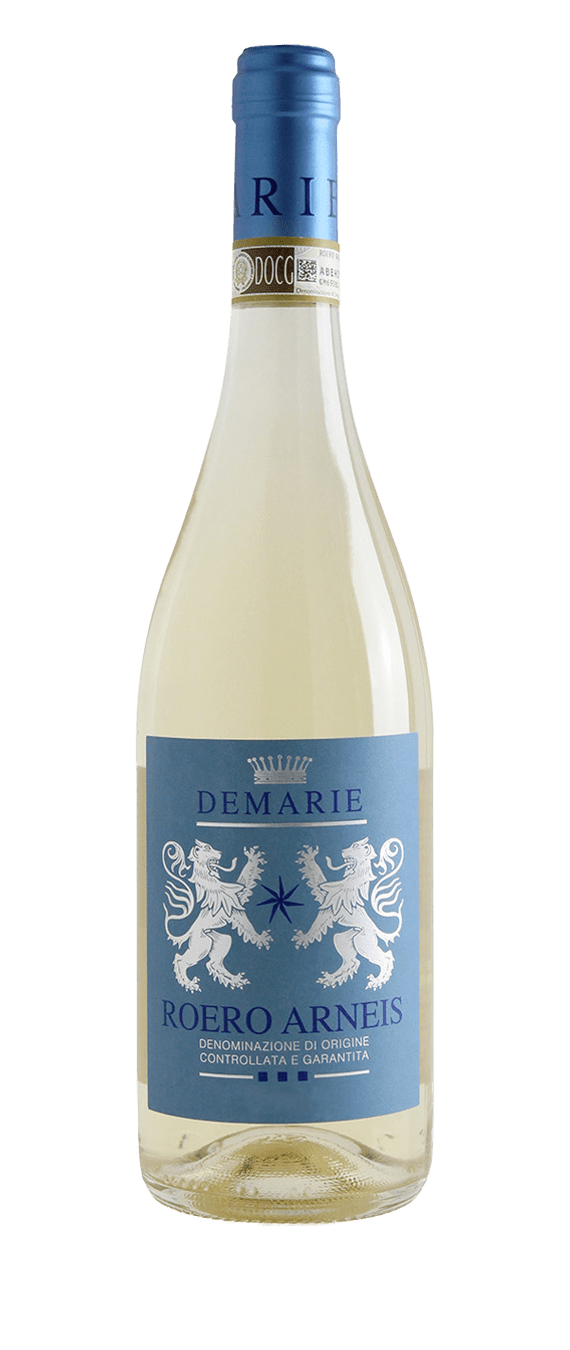 Roero Arneis DOCG
Conceived and produced for the summer, to quench your thirst in the hot days of August. A floral wine with low alcohol content, very sharp in the mouth, delicate, harmonious and with a good underlying acidity that adds a note of freshness.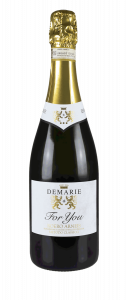 For You – Roero Arneis Spumante DOCG
A wine that springs from the desire to do something different. It is a classic vintage pas dosé method, only produced in the best years, with long fermentation (up to 3 years); it has a very fine bead and dry aroma and the typical almond finish of the Arneis.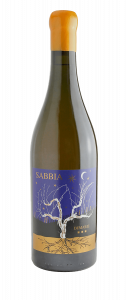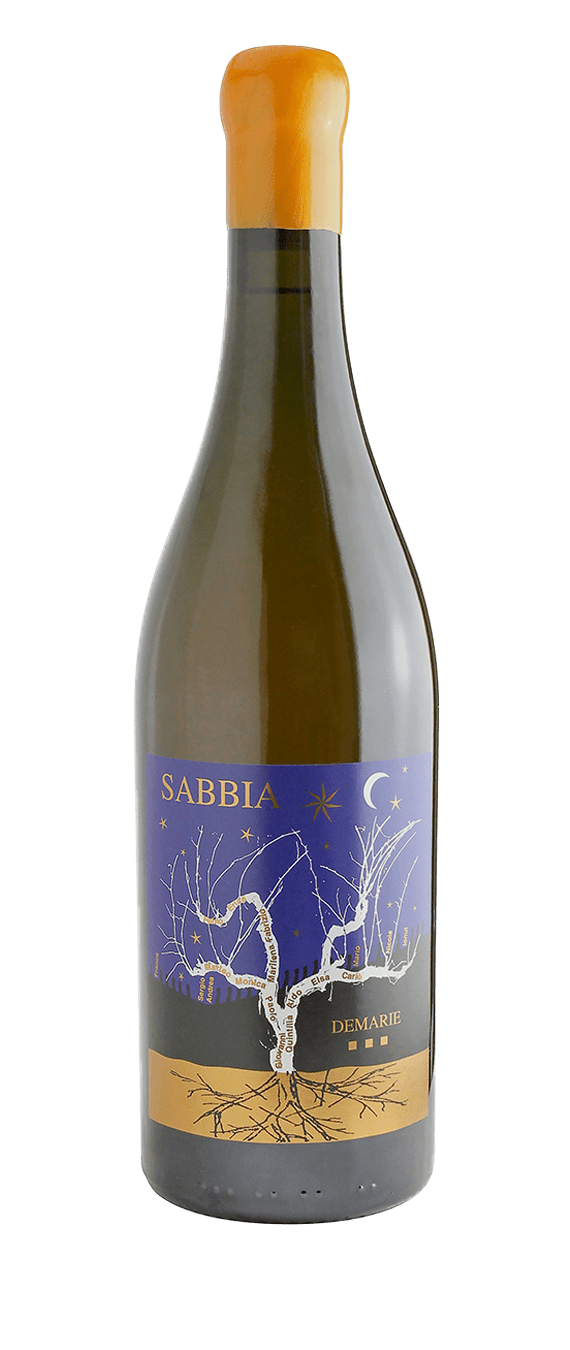 Sabbia – vino bianco
Made with Arneis grapes, vinified as a red wine, in contact with the skins during fermentation, and aged in barrique. An oxidized wine, without additives and very natural, with complex aromas and flavors. Chamomile and green tea, ripe peaches and toasted character with hazelnut notes.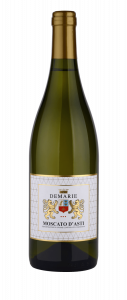 Moscato d'Asti DOCG
The most famous sparkling wine of Piedmont, with brightly floral aromas, very pleasant and delicate. Entirely vinified in controlled-temperature stainless steel tanks, our Moscato is sweet but not cloying, with a nice acid note that makes it fresh and quaffable.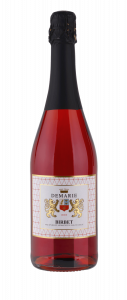 BIRBET – Vino spumante aromatico di qualità dolce
Produced with Brachetto grapes, Birbet is a true "rascal" (in Piedmontese dialect, birbet means rascal t.n.): a wine that tickles the palate, allures with its sweetness and surprises for its freshness. Ideally served with sweet dishes, it also pairs well with dark chocolate. Not only, it may be the sole basis for unusual cocktails.
Passion for the environment
A green winery
For those who work the land, protecting the environment is an important factor. Nature gives us sustenance and the health of the earth is reflected unequivocally in the quality of our final products.
At the time of building the new winery, the decision to become "green" seemed to us the only viable way. Today we can say that our structure is completely sustainable.
The materials used in the construction, such as wood and bricks, as well as some advanced insulation techniques, help us contain heat loss.
These measures have allowed us to obtain the A + certification, the highest energy certification for buildings.
The electricity is produced by a photovoltaic system placed on the roof, while for heating we have opted for a biomass boiler (using waste wood chips, including the branches pruned by the vines).
A phytodepuration plant outside the company cleans the wastewater from the cellar through 3 stages of natural filtration. The "cleaned" water is used for irrigation of corporate green spaces
Obviously our vision does not stop there, but it also reflects on the care activities of the vineyards.
Monica
I met Paolo in the summer of 2006 when, together with some friends from Bologna, we were invited to a barbecue in the vineyards, under the shade of a magnificent cherry tree.
The following year, Paolo and I got married and I moved to Vezza.
I have a degree in economics and, after some years working in the marketing division of Adecco, I jumped at the opportunity to join the family business.
I am mainly involved in welcoming our visitors, communication, marketing and administrative activities, shipments abroad and winery tours.
Driven by my passion for wine I attended the three levels of the sommelier course, but I see this as a passion rather than a profession.
The type of tasting I propose is not technical: I will not tell you what you should taste in wine, but I will try to guide you through the typical characteristics of wine.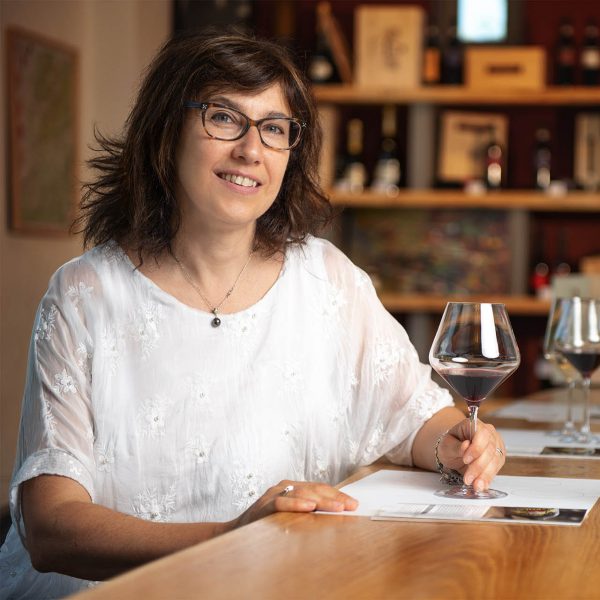 Paolo
I graduated in accounting but my love for the land and wine brought me back "home". In the company I deal with customer and supplier relationships.
I've always enjoyed traveling and now I'm often away from home to promote our wines.
In the office I have a small map of the world and every new market represents for me a new conquest: it is a great thrill and source of so much pride to think that in distant countries they drink our wine!
When I'm in the cellar I also follow the tastings, I'm passionate about talking about wine: it brings people together. Cheers!
Aldo
I follow the productive part of the company, from the care of the vineyards to the vinification.
My father taught me everything I know: I learned by trying, mistaking and trying again with him.
I like to think that wine is like a child, that it must be looked after and pampered. We're talking about a product that you drink every day so it is very important to respect its naturalness.
For this reason I try to reduce the most aggressive treatments to a minimum, preferring green techniques such as the vines' grassing.
Landscape of Roero
What to see nearby
Roero is a magical territory still hardly touched by mass tourism. If you come visit us, don't miss out on the surroundings.
"L Torion" and the big bench
Through a path, with a short walk, it is possible to reach one of the most evocative viewpoints of Vezza d'Alba, where one of Chris Bangle's Big Bench was placed next to an old lookout tower.
Sanctuary of the Madonna dei Boschi
Located on the top of the hill, it was born as a rural chapel in the 14th century. Over the years it has undergone several changes but still today preserves a precious Gothic fresco from the 1400s placed on the vault of the nave: the Annunciation.
Educational Truffle Park of Roero
It is a small wood dedicated to the production of truffles which, thanks to the presence of an environment conducive to its growth, allows to know and discover all the secrets of the mushroom, also through visits guided by experts.
Ecomuseum of the Rocche of Roero
For nature and sports lovers, this open-air museum offers numerous trekking trails or mountain bike trails ideal for discovering the peculiarities of the Roero: vertiginous rocks, steep slopes and narrow gorges.
Castle of Magliano Alfieri
The summer residence of the Alfieri family is a complex that preserves original plasters and frescoes. Inside it houses two modern museums dedicated to the hilly landscape and the traditional processing of plaster.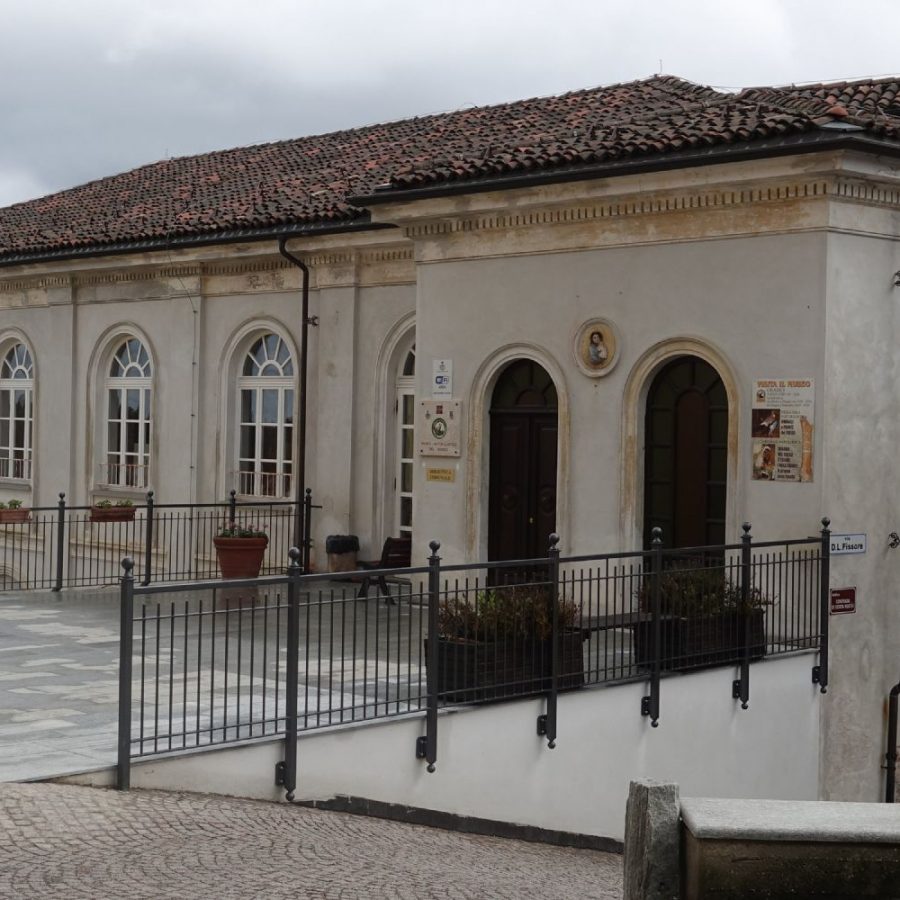 Roero Naturalistic Museum
After admiring the landscape from above, you have the opportunity to learn about the geological conformation of the soil, the plants that cover it, the animals and insects that inhabit it thanks to the small naturalistic museum of Roero.
Come visit us
Book your visit
What they say about us…
from our Trip Advisor profile
What can I say, after a day on the bike, with our group of "Bikersinmoto" we stopped by Paolo and Monica.
Hospitality, competence, professionality and a lot of fun all gathered in a long and refined tasting!
Excellent wines of a rare quality !! Passion, hard work and sacrifices !!!
Well done, we had a great time, we'll come back to visit you.
Andrea -VR-
andreazanini
[…]After an introduction to the cellar and history, we visited the various rooms, where Monica explained to us with extreme professionality and kindness the various production processes, including bottling, labeling of the bottles and methods of sparkling wine.
The tasting of 5 wines was just delicious, accompanied by breadsticks, cold cuts and cheeses; we were impressed by their products[…].
Thanks again for the nice day and see you soon!
818BarbaraR