Roero DOCG Riserva

Vintage

2020

Organic
Wine
Roero is a small paradise made up of sandy dunes in yellow ochre clay tones covered with green vineyards, all of which combine to create a magical and enchanted landscape.
The vineyard traditions in the Roero territory were the inspiration for this denomination and have their roots set deeply over time.
Roero is made from pure Nebbiolo grapes, which reach their apex in Barolo and Barbaresco, and in Roero produce a rare fine and elegant wine which has experienced great success over only a few years time.
The vineyard from which it comes is the oldest vineyard of Nebbiolo grapes owned by the company, planted in 1946 by Giovanni Demarie along with his brother when the latter returned from the war.  Giovanni, 20 years younger, has known its brother on his return.
This vineyard, therefore, still tells the story of two brothers among them unknown and a return home after six years of war and captivity.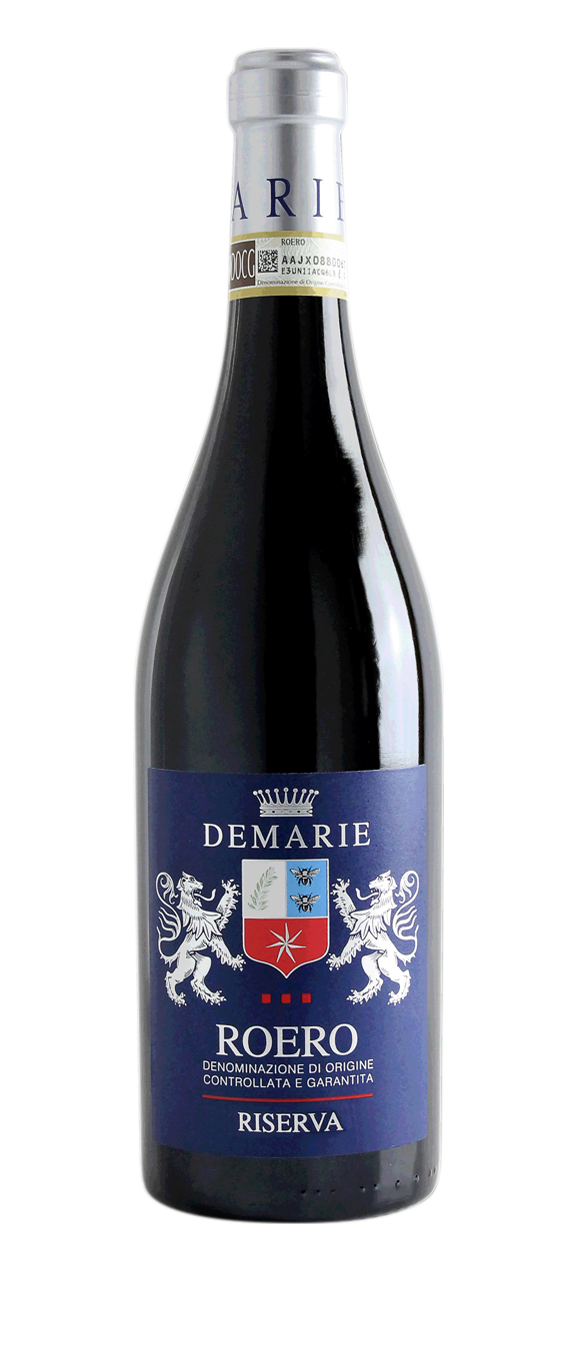 Tasting Notes
Variety: 100% Nebbiolo grapes
Colour: deep carnet with brick-coloured reflections
Scent in perfume: ethereal and intense with hints of violet, raspberries and blackberries, tinged with elegant touches of spice
Flavour: full-bodied wine, harmonious, warm and powerful. Sensations of violet and red fruits with an undertone of the pleasant spiced fragrances of licorice and cocoa
Best served at: 18 °C – 65 °F
Food matches: braised meats, wild game and tasty mature cheese
Vinification: alcoholic fermentation in steel
Fining: malolactic fermentation and 6 months in French oak barriques
Size / Format: 0,75 l and 1,5 l
Ageing potential: up to 8 years after the harvest
Reviews
Annuario dei migliori vini italiani
2023
—
93/100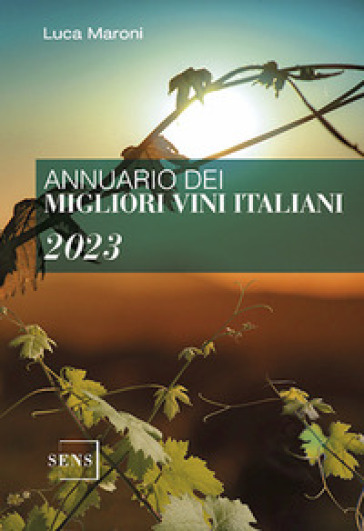 Guide Annuario dei migliori vini italiani
Score 93/100
Publish Year 2023
Vintage 2018
The best wine of tasting: Roero Riserva DOCG 2018
Rating: 93/100
The WineHunter
2022
—
Punteggio GOLD
Guide The WineHunter
Score Punteggio GOLD
Publish Year 2022
Vintage 2018
We are proud to communicate that our wine has been awarded at International Competition Mundus Vini and The WineHunter Award:
Roero DOCG Riserva 2018
A good result that reward our work!
Falstaff
2021
—
89/100
Guide Falstaff
Score 89/100
Publish Year 2021
Vintage 2018
We partecipated to the Falstaff "Barolo – Barbaresco – Roero" tasting 2021 and has been awarded 89/100 for the wine Roero Riserva Docg 2018
Gilbert and Gaillard International Challenge
2021
—
Gold Medal
Guide Gilbert and Gaillard International Challenge
Score Gold Medal
Publish Year 2021
Vintage 2017
The Gilbert and Gaillard tasting panel certifies that the Roero Docg Riserva 2017 produced by Az. Demarie has obtained the Gold Medal with 89/100 points.
James Suckling
2021
—
90/100
Guide James Suckling
Score 90/100
Publish Year 2021
Vintage 2017
James Suckling, considered one of the major international wine critics, rated our Roero DOCG Riserva 2017 with a score of 90/100.
Decanter World Wine Awards
2020
—
Rating: 90/100 - Silver Medal
Guide Decanter World Wine Awards
Score Rating: 90/100 - Silver Medal
Publish Year 2020
Vintage 2016
Rating: 90/100 – Silver Medal
Precise and pretty red cherry and spice nose. This is supple, reasonably fresh and quite concentrated with a firm tannic structure and fairly long finish.
Vine
Nebbiolo is the oldest indigenous red-grape vine of Piedmont and one of the noblest and most prestigious in Italy.
Its name derives from 'nebbia', the Italian word for mist or fog: some say this is owing to the 'misty' look of its grapes, with their velvety covering, and others that it is because the late-ripening grape is often harvested during early autumn fogs.
Known also as 'Queen of red grapes' it is a finicky vine, requiring elaborate care and attention in order to thrive.
It is precisely for this reason that it has known both heydays and moments of utter abandon in the past, although local producers have remained faithful to it through thick and thin, continuing to make the great wines it is capable of producing.
Nebbiolo is a demanding vine, needing exactly the right soil type, a south-facing hillside, pruning and training.
A calcareous tufa-based soil is ideal for this vine that buds early – towards the middle of April – and ripens later than most other varieties, around the middle of October.
It suffers sudden changes in temperature but oscillations between day and night temperatures are an advantage during the grape ripening phase.
For a correct formation of tannins in the grape skins, south or south-west facing hillsides are required, where spring frosts rarely occur.
The Nebbiolo vine produces strong powerful wines, rich in alcohol, that express their characteristics after a period of ageing.
From the cultivation of Nebbiolo, Piedmont produces some of its greatest red wines, the pride of the Region.
Vineyard & Vintage Features
Roero DOCG Riserva 2020
Vineyard
Production area: Comuni del Roero
Farming: traditional – guyot
Kg of grapes per hectare: no more than 80 quintals/hectar
Max wine liters per hectare: around 5.500 liters
Chemical Analysis
Alcohol vol. (%): 14,0 %
Sugar rate: < 4 g/l
Total SO2: < 100 mg/l
Total acidity: 5,7 g/l