Roero DOCG Riserva

Vintage

2016
Wine
Roero is a small paradise made up of sandy dunes in yellow ochre clay tones covered with green vineyards, all of which combine to create a magical and enchanted landscape.
The vineyard traditions in the Roero territory were the inspiration for this denomination and have their roots set deeply over time.
Roero is made from pure Nebbiolo grapes, which reach their apex in Barolo and Barbaresco, and in Roero produce a rare fine and elegant wine which has experienced great success over only a few years time.
The vineyard from which it comes is the oldest vineyard of Nebbiolo grapes owned by the company, planted in 1946 by Giovanni Demarie along with his brother when the latter returned from the war.  Giovanni, 20 years younger, has known its brother on his return.
This vineyard, therefore, still tells the story of two brothers among them unknown and a return home after six years of war and captivity.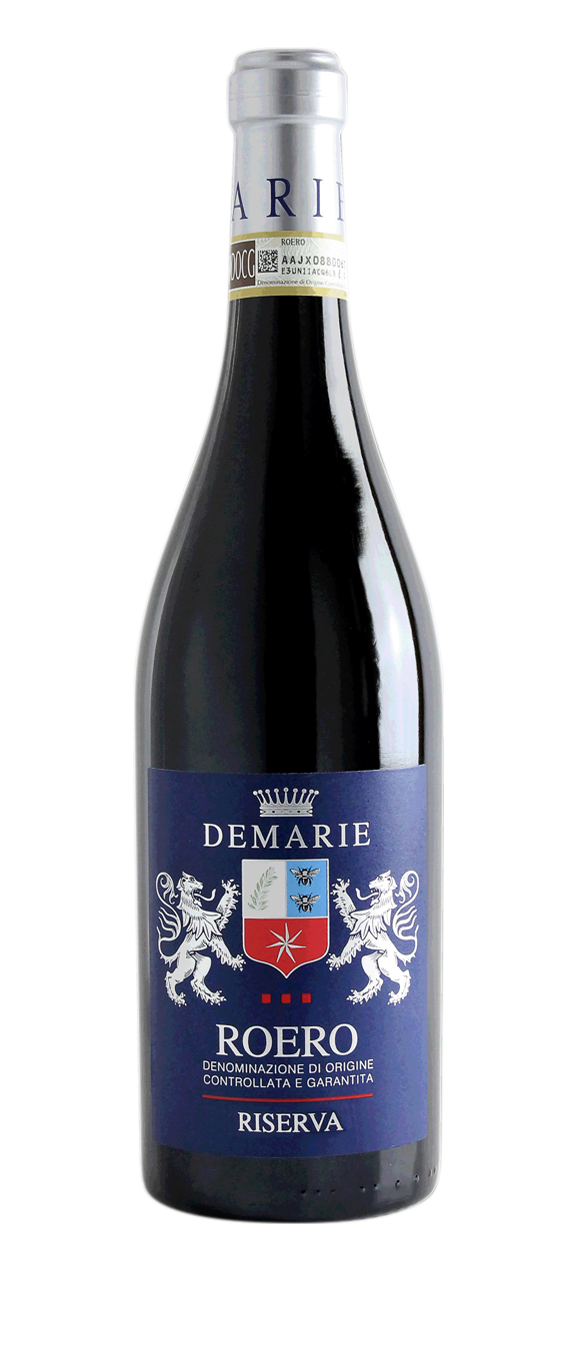 Tasting Notes
Variety: 100% Nebbiolo grapes
Colour: deep carnet with brick-coloured reflections
Scent in perfume: ethereal and intense with hints of violet, raspberries and blackberries, tinged with elegant touches of spice
Flavour: full-bodied wine, harmonious, warm and powerful. Sensations of violet and red fruits with an undertone of the pleasant spiced fragrances of licorice and cocoa
Best served at: 18 °C – 65 °F
Food matches: braised meats, wild game and tasty mature cheese
Vinification: alcoholic fermentation in steel
Fining: malolactic fermentation and 6 months in French oak barriques
Size / Format: 0,75 l and 1,5 l
Ageing potential: up to 8 years after the harvest
Reviews
Decanter World Wine Awards
2016
—
90/100
Guide Decanter World Wine Awards
Score 90/100
Publish Year 2016
The May issue of the English magazine Decanter came out with a nice article on the Roero written by Stephen Brook, contributor to the magazine since 1996 and winner of several awards for his articles on wine.
Stephen Brook claims that Roero suffers in comparison to Barolo and Barbaresco, but wines surely deserve to be better known and appreciated.
The sandy soil of the territory gives to Roero, aged in cask for a year, a sprightliness and fruitiness you're unlikely to find in a basic Barolo. But a Roero riserva, made from selected grapes and aged in wood for two years, can taste very different. Some have an old-fashioned meatiness and tarriness; others are intense but fresher and more limpid.
In a blind tasting that include Barolo and Barbaresco, Roero shoud display more elegance, fine tannins and greater accessibility than its neighbours across the river Tanaro.
Stephen Brook then draws up a list of the 12 best Roero tasted and rewards our Riserva 2011 with 90/100:
"Fragrant, intense raspberry nose. Supple and easygoing, but the ample fruit is backed by tannins on the mid-palate, so it does have structure. Spicy finish, but not yet harmonious. Quite long."
Decanter World Wine Awards
2019
—
Silver Medal - 91 punti
Guide Decanter World Wine Awards
Score Silver Medal - 91 punti
Publish Year 2019
We are proud to communicate that both wines we presented to DWWA 2019 have been awarded.
The WineHunter
2017
—
Punteggio 88,00-89,99/100
Guide The WineHunter
Score Punteggio 88,00-89,99/100
Publish Year 2017
We are proud to communicate that our wine has been awarded at International Competition Mundus Vini and The WineHunter Award:
Roero Riserva DOCG 2013
A good result that reward our work!
I Vini di Veronelli
2016
—
2 stelle
Guide I Vini di Veronelli
Score 2 stelle
Publish Year 2016
Roero Riserva DOCG 2011
I Demarie coltivano le proprie uve sui soleggiati pendii del Roero attraverso metodi compatibili con la salvaguardia dell'ambiente naturale. I Vigneti si trovano nei comuni di Vezza, Castagnito, Castellinaldo e Guarene, impiantati prevalentemente con Nebbiolo, Barbera ed Arneis.
Annuario dei migliori vini italiani
2016
—
89/100
Guide Annuario dei migliori vini italiani
Score 89/100
Publish Year 2016
IL MIGLIOR VINO: Roero Riserva DOCG 2011
Sensazioni: maestosa, eccezionale polpa di frutto dai balsami fragranti dolcemente avvertiti.
Polpa che dà fittezza, intensità, continuità cremosa e mirabilmente poderosa all'emissione-percezione.
Ci si sente tutti avvolti allora nella sua balsamica e nera ciliegia, con il vino che porge olfattivo e gustativo segno della propria concentrata potenza con morbidezza e integrità di superiore tenore.
Rotondo e fittissimo al gusto, speziato, vanigliato, non vibrante, non finto, non aranciato e ossidato all'olfatto. Un campione allora densamente focoso, eppure fragrantemente mentoso.
Il Roero Riserva Docg 2011, di pastosa fittezza, di morbidezza sontuosa e d'ancor vivida, mentosa fragranza d'aroma. Complimenti.
Guida essenziale ai vini d'Italia
2016
—
Punteggio 91-100
Guide Guida essenziale ai vini d'Italia
Score Punteggio 91-100
Publish Year 2016
Quando si parla di Piemonte vinicolo non è facile pensare al Roero, ma in questa zona a metà strada tra Asti e Cuneo le vigne si coltivano da sempre. Ne sanno qualcosa all'azienda Demarie, che da più di tre generazioni si impegna nella conduzione di vigneti nei comuni di Vezza, Castagnito, Castellinaldo e Guarene. Sono terreni sabbiosi e ricchi di residui di fossili marini, su cui vengono allevati i vitigni nebbiolo in primo luogo, ma anche arneis, moscato, dolcetto. Nel 2013, a ottobre, è stata inaugurata la nuova cantina: pannelli fotovoltaici sul tetto, centrale a biomasse, tecnologia che rispetta il territorio.
Roero Riserva DOCG 2011 – 91/100
Da uve nebbiolo. Matura in botte. Rubino intenso e tenuto. Naso fruttato su note di susine e prugne, un bel floreale e una spezia raffinata. Attacco pieno come la trama fitta con un bel tannino presente ed elegante. Il finale è intenso e saporito.
Vine
Nebbiolo is the oldest indigenous red-grape vine of Piedmont and one of the noblest and most prestigious in Italy.
Its name derives from 'nebbia', the Italian word for mist or fog: some say this is owing to the 'misty' look of its grapes, with their velvety covering, and others that it is because the late-ripening grape is often harvested during early autumn fogs.
Known also as 'Queen of red grapes' it is a finicky vine, requiring elaborate care and attention in order to thrive.
It is precisely for this reason that it has known both heydays and moments of utter abandon in the past, although local producers have remained faithful to it through thick and thin, continuing to make the great wines it is capable of producing.
Nebbiolo is a demanding vine, needing exactly the right soil type, a south-facing hillside, pruning and training.
A calcareous tufa-based soil is ideal for this vine that buds early – towards the middle of April – and ripens later than most other varieties, around the middle of October.
It suffers sudden changes in temperature but oscillations between day and night temperatures are an advantage during the grape ripening phase.
For a correct formation of tannins in the grape skins, south or south-west facing hillsides are required, where spring frosts rarely occur.
The Nebbiolo vine produces strong powerful wines, rich in alcohol, that express their characteristics after a period of ageing.
From the cultivation of Nebbiolo, Piedmont produces some of its greatest red wines, the pride of the Region.
Vineyard & Vintage Features
Roero DOCG Riserva 2016
Vineyard
Production area: Comuni del Roero
Farming: traditional – guyot
Kg of grapes per hectare: no more than 80 quintals/hectar
Wine per hectare: around 5.500 liters
Chemical Analysis
Alcohol vol. (%): 14,55%
Sugar rate: 0,8 g/l
Total SO2: 98 mg/l
Free SO2: 29 mg/l
Total acidity: 5,61 g/l
Our Wines
Vintage
Vintage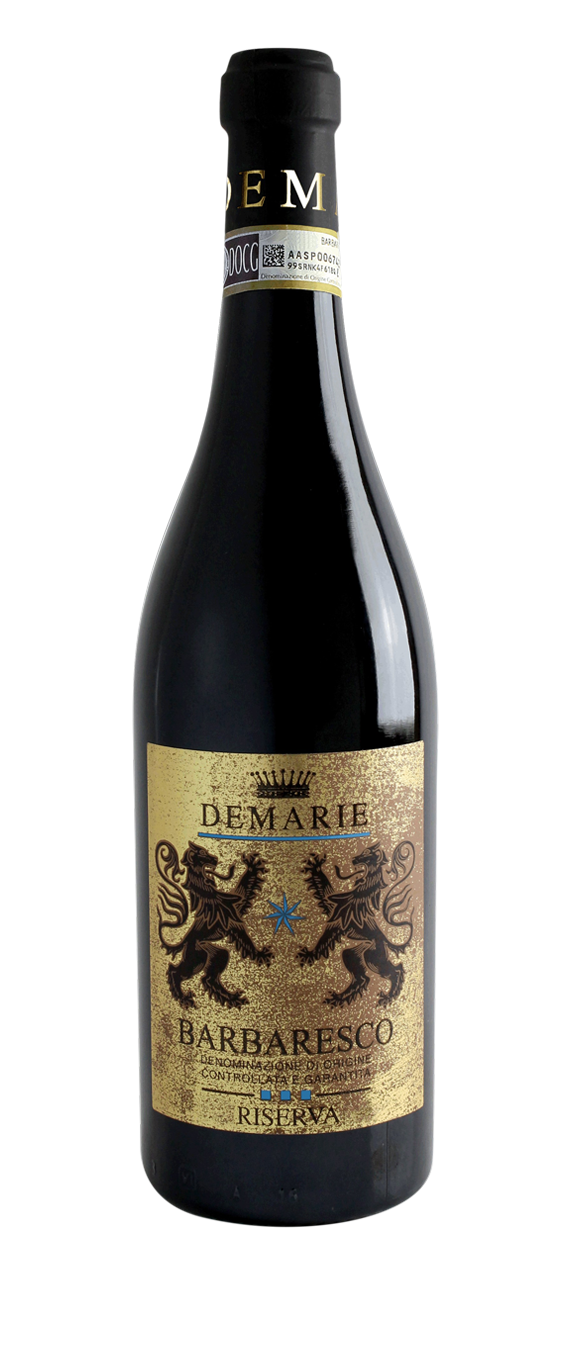 Vintage
Vintage
Vintage
Vintage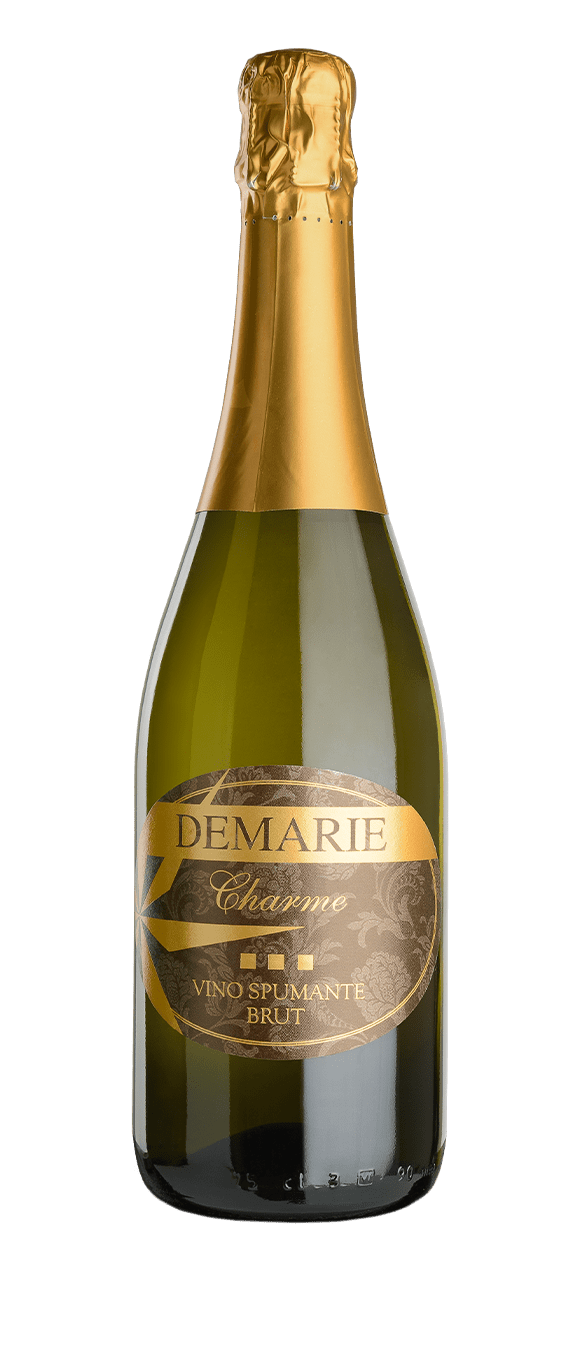 Vintage
Vintage
Vintage
Vintage
Vintage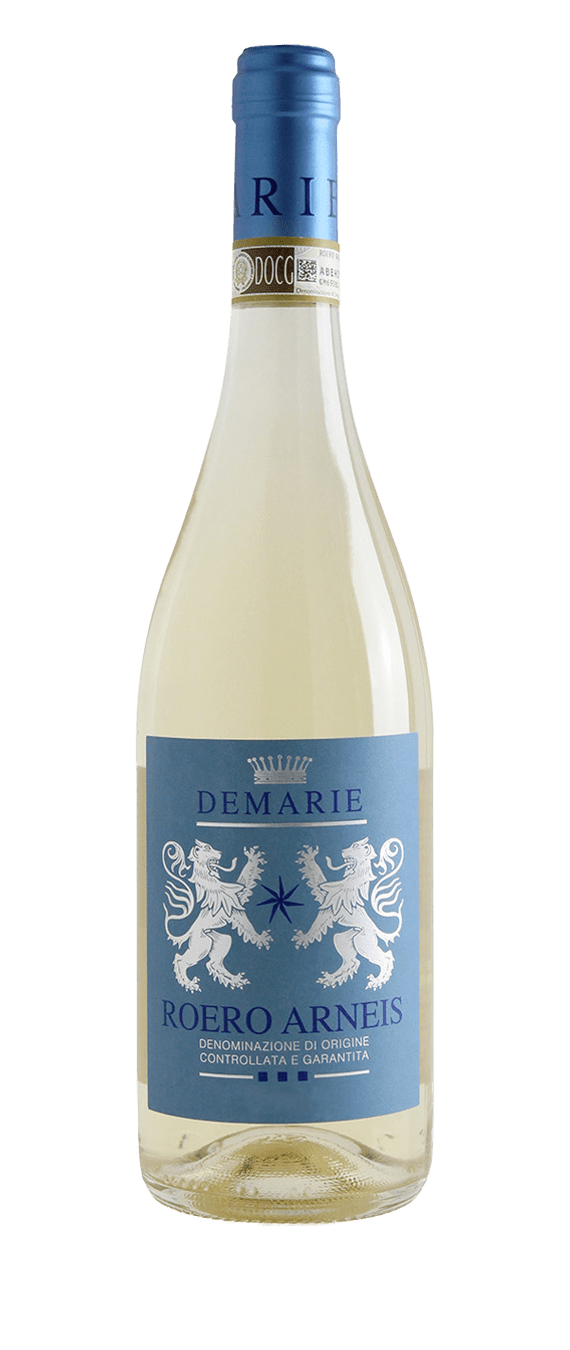 Vintage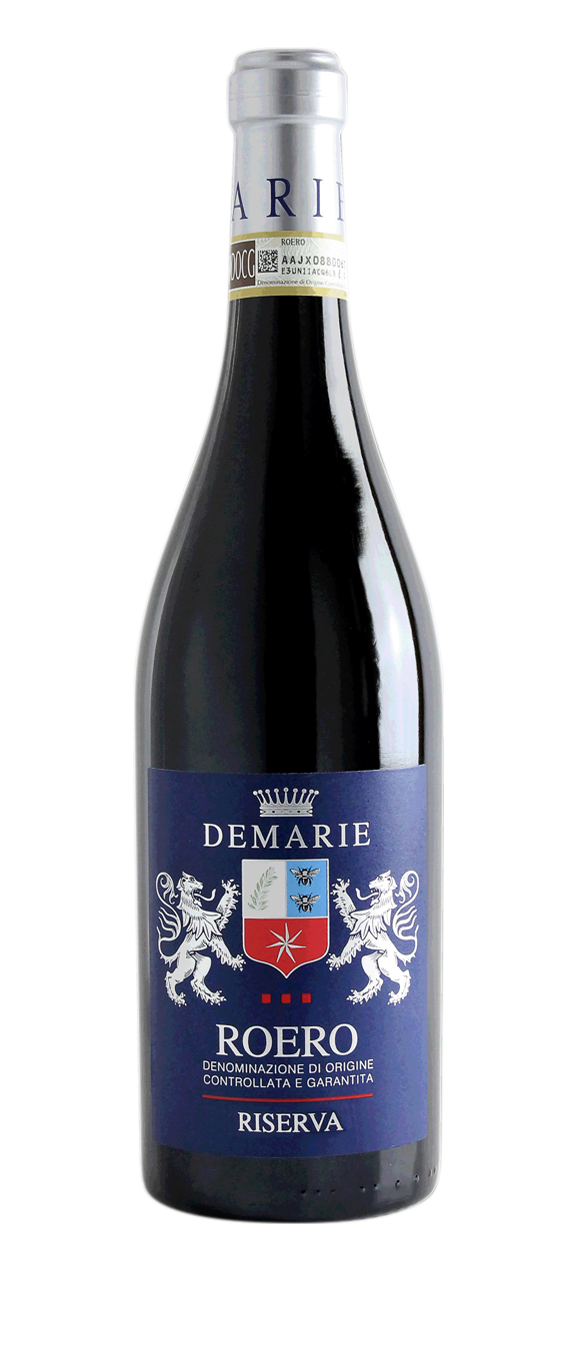 Vintage