Fairs & Events
Events in the winery March 2015
Written by
Monica Bizzini
on
10 March 2015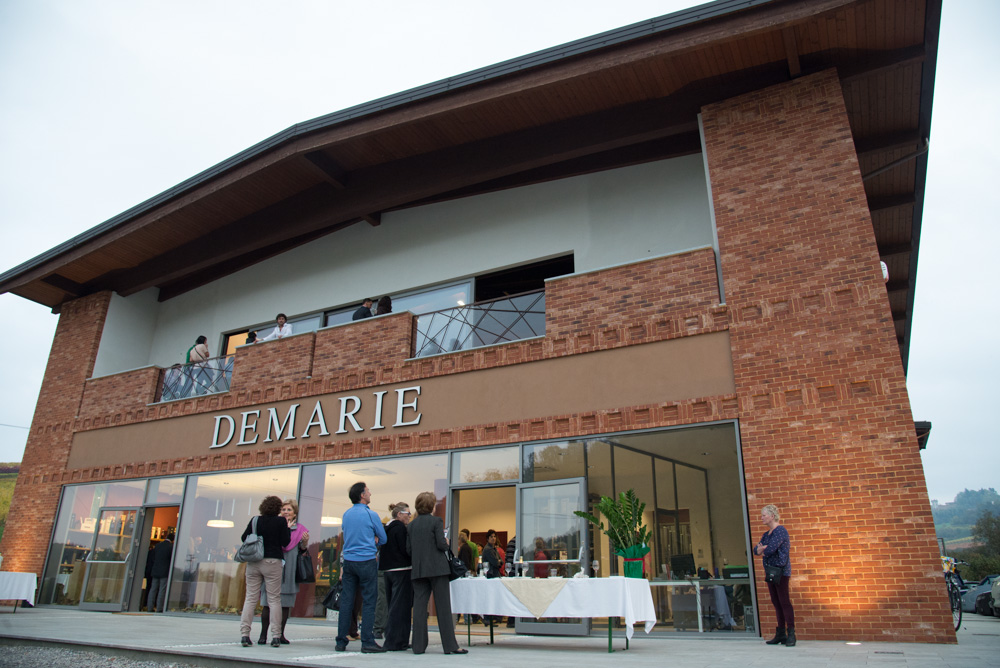 With spring the cellar is revived and welcomes with pleasure the many tourists who have already booked or will book a visit at our winery.
In order to diversify the events in the cellar, this month we propose two moments of meeting a little different from the classic wine tasting…
Friday, March 20th – 07:00 pm – presentation of the book of Marco Mandrino "NAKED YOGA"
L 'ASDC Studio Opes Alba and Az. Agr. Demarie in collaboration with the school of yoga-HARI OM Sezzadio (AL), invite you to the presentation of 'NAKED YOGA', last editorial work of Marco Mandrino, one of the contemporary masters of yoga most innovative and experimental, and professor at a national and international level.
'NAKED YOGA' is a true story, sometimes paradoxical and contradictory as the reality often can be, where yoga becomes protagonist and becomes the key to change the life of a common man, perhaps for this so special. A story of a journey in its broadest sense, of meetings and events that reveal a history whose depth transpires from the beginning under the matt surface of the paper.
Way of life, rock'n'roll and zen. This is 'NAKED YOGA': just what we are made of. For yogis and not !!!
FREE ENTRY – to follow will be offered a drink
Sunday, March 29 – around 10:30 am – historic cars meet
We are pleased to host members of the CLAMS Alba (club of historic cars fans) with their cars (there will be a maximum of 40 vehicles built before 1994). They will depart from the bar "Good Cafe" of Racca di Guarene and, through the towns of Guarene and Castagnito, will be at our winery for a visit of the cellar and an aperitif.
At 12 pm they will leave for Piazza San Bernardo – Vezza d'Alba – to receive the blessing of the cars and the olive branch by the parish priest Don Giuseppe. At 13 they will be at the Salone delle Manifestazioni where the three most original picnic baskets will be awarded (each participant shall bring his own basket for a snack, with home-made delights).
Roero natural history museum of Vezza d'Alba
, bringing the cars in Piazza San Martino.
The event is dedicated to members of the CLAMS, but curious and passionate about classic cars can see them when traveling, at our company, or in the main squares of Vezza d'Alba based on their program.