Curiosities
Grapes harvested a little earlier, gently pressed to obtain a free-run must is the base for this wine.
The vinification is "charmat method" in steel tanks at controlled temperature.
Produced with indigenous grapes of production area it has a straw yellow color with a fine and persistent pérlage.
The bouquet is floral and fruity with hints of fresh bread and yeasts.
Fresh and lively it is perfect as an aperitif or to serve with a light and delicate meal.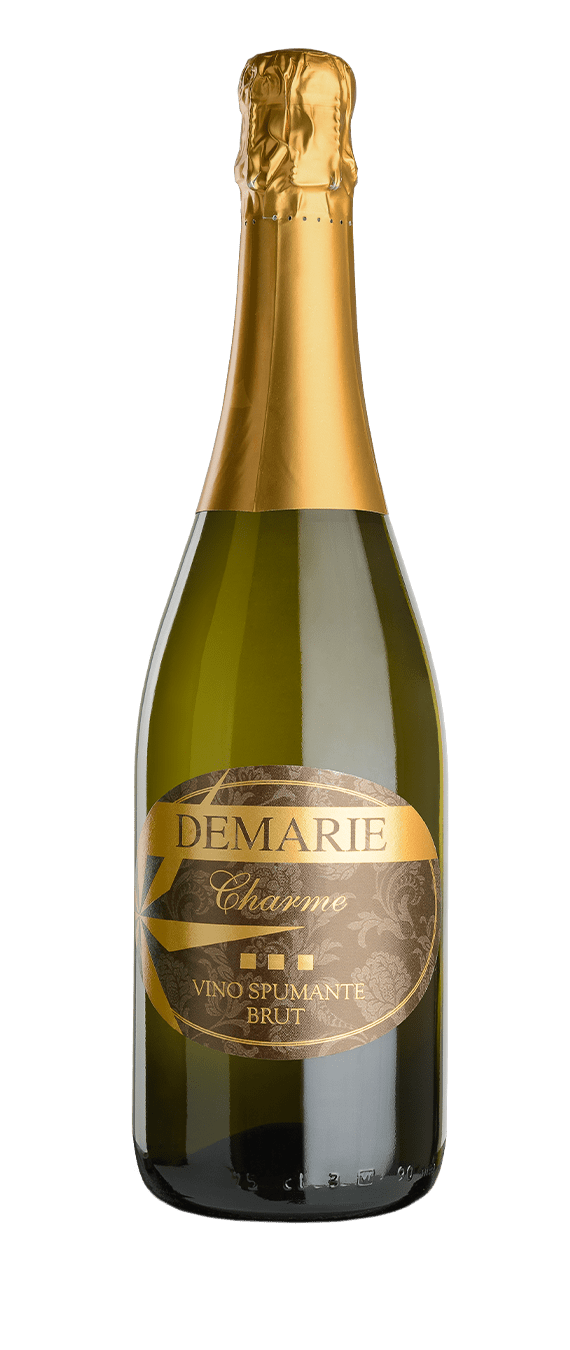 Tasting Notes
Variety: indigenous grapes of production area
Colour: brilliant, sunny, bright with shades of straw yellow and green reflections
Scent in perfume: hints of fruit and floral flavours that recall acacia flowers, peach and apricot, followed by crust of bread and yeasts fragrance
Flavour: dry, palatable and pleasantly harmonic. Fine and intense
Best served at: 8-10 °C – 47-50 °F
Food matches: excellent as an aperitif. It is perfect with hors d'oeuvres, light, vegetable first courses. Ideal also with fish or white meat
Vinification: Alcoholic fermentation with controlled temperature to obtain the sparkling base. Second fermentation in autoclave with the addition of selected yeasts. Filtration and bottling
Size / Format: 0,75 l
Ageing potential: the year following the harvest
Features
Charme Vino Spumante
Chemical Analysis
Alcohol vol. (%): 12,5%
Sugar rate: 13,4 g/l
Total SO2: 145 mg/l
Total Acidity: 6,1 g/l