Curiosities
Grapes harvested a little earlier, gently pressed to obtain a free-run must is the base for this wine.
The vinification is "charmat method" in steel tanks at controlled temperature.
Produced with Arneis, Barbera and Nebbiolo grapes it has a straw yellow color with a fine and persistent pérlage.
The bouquet is floral and fruity with hints of fresh bread and yeasts.
Fresh and lively it is perfect as an aperitif or to serve with a light and delicate meal.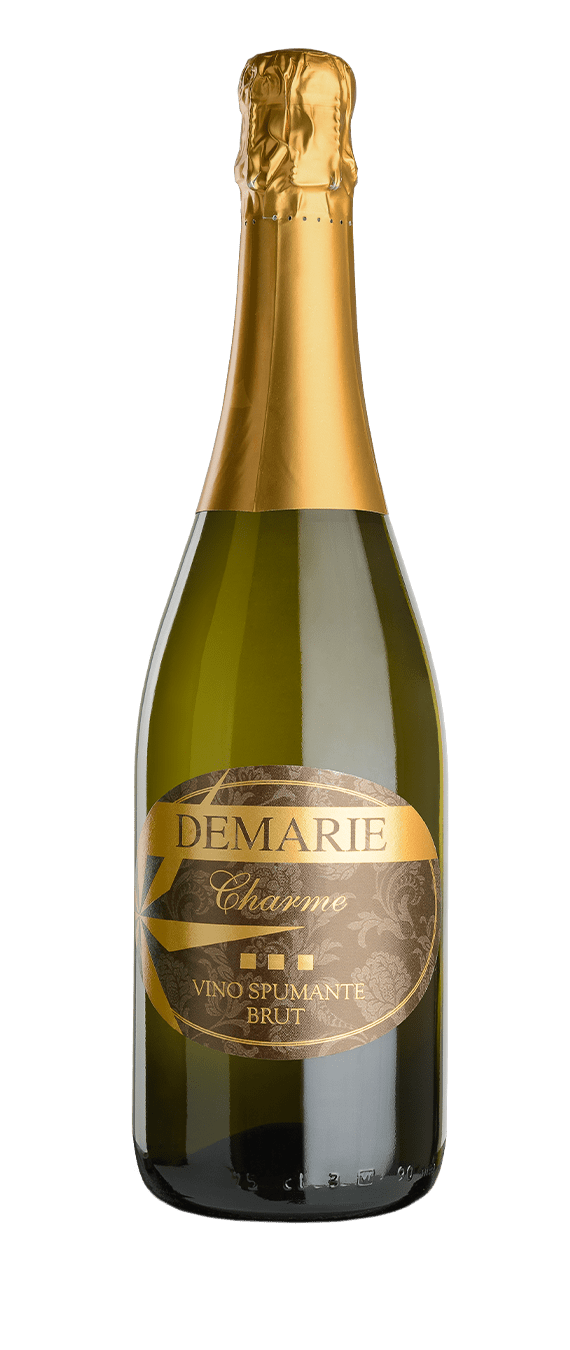 Tasting Notes
Variety: 30% Arneis grapes – 35% Barbera grapes – 35% Nebbiolo grapes (vinified in white)
Colour: brilliant, sunny, bright with shades of straw yellow and green reflections
Scent in perfume: hints of fruit and floral flavours that recall acacia flowers, peach and apricot, followed by crust of bread and yeasts fragrance
Flavour: dry, palatable and pleasantly harmonic. Fine and intense
Best served at: 8-10 °C – 47-50 °F
Food matches: excellent as an aperitif. It is perfect with hors d'oeuvres, light, vegetable first courses. Ideal also with fish or white meat
Vinification: Alcoholic fermentation with controlled temperature to obtain the sparkling base. Second fermentation in autoclave with the addition of selected yeasts. Filtration and bottling
Size / Format: 0,75 l
Ageing potential: the year following the harvest
Vine
This wine is the product of the blend of three grapes: Arneis, Barbera and Nebbiolo.
Arneis is a white grape vine very ancient, originary from Piedmont.
Towards the end of the 1960s, Arneis was nearly lost, cultivated in only a few rows within Nebbiolo vineyards because the sweetness of its fruit attracted hungry birds, keeping them at bay from the more remunerative Nebbiolo.
It was thanks to the entrepreneurial know-how of a small group of producers, who realised that a good white wine among so many reds was necessary to the area, that Arneis was saved from extinction and production recommenced.
In the dry sandstone of the Roero, soft, permeable soils where the layers of sand are interspersed with marl, the Arneis acquires subtle and elegant aromas reminiscent of white flowers and fresh fruit.
Barbera is a red grape vine and can be considered Piedmont's most typical vine.
Has very ancient origin and probably comes from the feudal lands of the Monferrato nobility.
In the past, Barbera was considered too 'rustic' to be fully commercial but with time this opinion has changed: with careful vinification some truly excellent wines have been produced with this grape, both for immediate consumption and for medium-term ageing with good preservation of their original characteristics.
Nebbiolo is the oldest indigenous red-grape vine of Piedmont and one of the noblest and most prestigious in Italy.
Its name derives from 'nebbia', the Italian word for mist or fog: some say this is owing to the 'misty' look of its grapes, with their velvety covering, and others that it is because the late-ripening grape is often harvested during early autumn fogs.
The Nebbiolo vine produces strong powerful wines, rich in alcohol, that express their characteristics after a period of ageing.
From the cultivation of Nebbiolo, Piedmont produces some of its greatest red wines, the pride of the Region.
Features
Charme Vino Spumante
Chemical Analysis
Alcohol vol. (%): 12,5%
Sugar rate: 13,4 g/l
Total SO2: 145 mg/l
Total Acidity: 6,1 g/l